peas from a mug


I'm reading The Dead on Christmas Eve
And eating peas from a mug.
After each sentence, I poke one through
A fork tine and quickly crush it between my teeth,
Exploding the innards. Each small sphere I imagine
As a little universe, like Dublin, or like Los Angeles.

The smallest Douglas fir is lit brightly
In the corner of our apartment. My 2-year-old
Is sleeping, her nini in her mouth.
She's chewing on the plastic to see if it will pop
And break open into a new city, where snow is general,
Falling faintly and faintly falling
Onto her sleeping body, developing
Faster than I would want or could've imagined
When I first held and kissed her.
She had a face ready to grow old, her
Blank brain eager to fill itself with living, her
Soul swooning to be alive and held.


ellis house / mosquito out now
a few cigarettes i remember fondly

A Lucky Strike in Paris, sitting on a slope
Outside the Centre Pompidou, glancing at others
Also smoking cigarettes alone. My friends inside,
Hypnotized by Rothko, or buying a souvenir.
I was outside alone, uncomfortable in my body
And anxious, feeling guilty feeling thoughtless.
You were in bed, hungover.
I wish you could've seen the Pompidou,
The oversized hamster tubes mounted
To the cold superstructure, near the colored gutters—
You would've loved looking up at the snaking glass.

A Camel Turkish Royal outside the UFO library
Of my alma mater. 2:00 AM, up writing a paper
On Toni Morrison, I think.
I stood at the edge of the bluff, puffing,
Looking over the million lights of the city flickering
As my body accepted exhaustion. Each inhalation
Swelling my magnetic body, which weighted itself downward,
Pullforcing me toward a peaceful grave. I could've died
In that smokey aroma, that industrial vapor
Of the mind, chugging, growing, expanding outward
Over the city.

A Marlboro Gold in Austin, TX, surrounded
By denim-donning kids holding guitars
And skinny girls slamdancing by the stage.
I step outside, outcasted by my self-consciousness,
And phone you as I peregrinate, occasionally stopping
To hear your voice and to breathe in a warm smoke
Shot to my lungs, sharp, complicating my spirit,
Smothering my heart and my blood.
I missed you so much that day.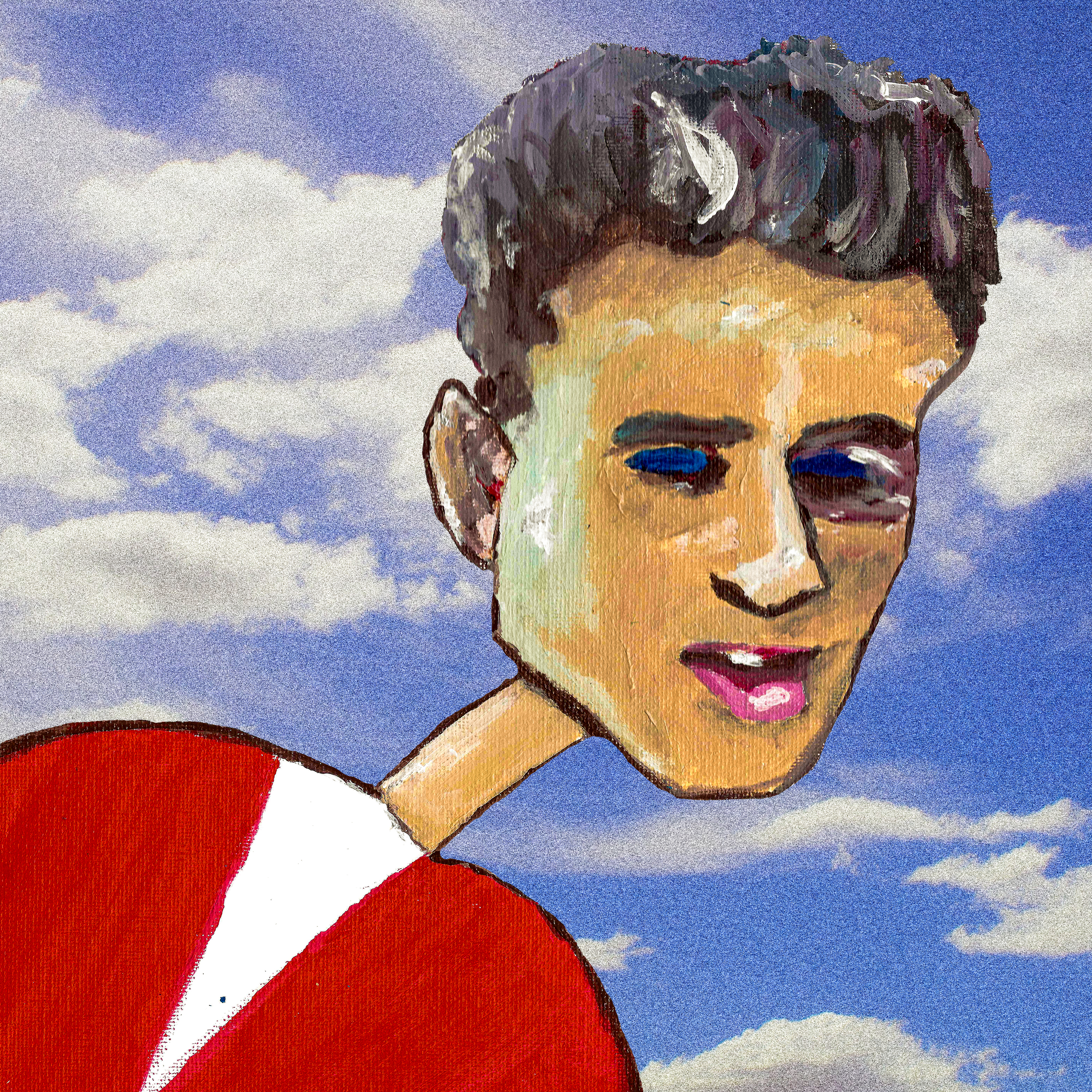 Upstate

My dad—he carved ripples in the river,
Skirting flat rocks, which I held
In my pocket; I thought they were
Talismans.

He grew up in the woods, near the Catskills,
And he took me to see its depression.
His old friends, alcoholics, professional
Grass growers. Ghosts in the maze.
The hidden hippy dungeons of nothingness.
His stories about the way he used to barefoot
Walk like Jesus, or trade cusses
With the country bands, late
With no moon, couldn't even see his hands,
Stumbling into snow and waiting
For his mother to find him.

He left at eighteen. At forty
He went back with his son.
I was obsessed with Woodstock.
Trying to strum like Dylan,
Writing songs about politics
While knowing nothing.
I was learning to hide hating myself,
Nonstop supplication, unending ignominy,
Punishing my idiocy, my overbite,
Foggy faced horny loser, worshipping
The Basement Tapes—

Way out there,
In the heart of my religion,
Where I learned the woods possessed
No more magic than anywhere else.